Oval Pan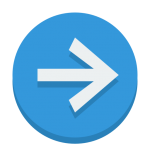 A deceptive oval headed security screw.
It is not initially apparent that this fastener is oval. At a casual glance the fastener looks like a stud or rivet, leaving the potential intruder fooled. Installation is only achieved by using the matching driver socket.
The Oval Pan head security screw is also case hardened, which provides additional resistance to attack or unauthorised removal. Due to the security drive design of the vandal resistant tamper Oval Pan security machine screw it is suitable for low to medium torque applications and is a 2 way reusable fixings making it the ideal security fastener for applications where maintenance is required.
---